---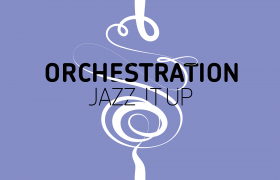 Orchestration
Martijn ten Bhömer worked on Smart Textile Services in CRISP. Even though the field of application was a known, it was care in his case, it was still difficult to start designing a service. Martijn fuelled his imagination by talking to several stakeholders involved in his project from the fields of care, design, engineering, and other relevant areas. The insights resulting from project meetings on designing a Product Service System (PSS) helped create common ground, and Martijn made a number of prototypes to encompass all these insights. "Tactile Dialogues" for instance is a responsive pillow with embedded electronics. He used the pillow as input for a workshop where the prototype became much more pivotal to the meeting than he had anticipated. The prototype generated many new insights into the possible directions to take with the PSS they were developing. Seeing and touching the prototype motivated the partners in the project to invest their resources much more actively in the project, and through the prototype they were better able to convey the value for their own organisation. What did Martijn do that achieved these great results?
In another CRISP project, the partners also struggled to get started. A large meeting was organised with partners from academia and practice (at the time many were still strangers) to run through all the tasks and responsibilities, but this failed to set things in motion, although the drinks afterwards helped to make some new connections. It was only when some partners began organising workshops where everyone worked and explored together that involvement was created and things began to roll. Why was this start so difficult?
These stories are not unique in CRISP, and probably not outside it either. The sheer complexity of designing Product Service Systems (PSSs) with collaboration across disciplines, across organisations, and across products, services, and systems can be overwhelming. Yet this complexity is not uncommon. Today's PSS designers often find themselves in these complex situations; there is even a typical design word for it: wicked problems. Embracing complexity and wickedness is then more fruitful than denying it or trying to simplify it, as we have learned in CRISP and as argued in one of the other themes of this magazine. This section is about the function of orchestration in PSS development, as networks evolve over time with ever changing participants and goals.
Orchestration has become a term for the CRISP community, one that helps us understand which activities take place in the PSS design process to align collaborators, to achieve and maintain harmony between them, and to sustain this 'while the music plays', responding to whatever happens in the orchestra or the world around it. To better understand Orchestration as an activity crucial to PSS design in networked collaborations, we harvested knowledge from the CRISP projects, and several patterns emerged from the collection of stories.
read more
About Themes

Wondering about the results of CRISP? Longing to dive into the outcomes of the eight projects? Watch this! We have taken CRISP to a higher level and discovered four overarching themes: designing rela- tionships, orchestration, embracing complexity, and strategic value. Call it serendipity if you want; in our view, these are the future themes

of PSS research!

In the past four years, the Creative Industry Scientific Programme
has explored how we can create knowledge that will help creativity assume a more strategic role in ser- vice innovation for society and the economy. We started the eight pro- jects to stimulate synergy between the two traditional paradigms of product design and service design. But in designing and research-

ing PSS, we found ourselves on completely new ground. About a year ago, we began to ask ourselves, "Can we capture this? Can we find deeper themes that transcend these projects?" To answer these higher level questions, we organised creative sessions where we zoomed out in search of the most relevant, overarching CRISP lessons on

PSS design.

These four overarching themes offer up fresh perspectives on
PSS design. Enjoy reading CRISP's epilogue.


As we dived under the surface, we discovered four intriguing common themes and took the opportunity
to dive even deeper. When CRISP started, the word relationships didn't seem to be relevant. However, after four years, it became clear that, across the eight projects, a PSS is all about maintaining a relationship between the user/consumer and the provider. When we defined designing relationships as a theme, it felt like we had hit a research goldmine.

We all recognise the problem of multi-ownership in PSSs. They are networks! Gradually, it became clear that the system only works well when every player in the system reads the same score. Orchestration is the term that emerged from our discussions and this became the second of our four themes.

We noticed that the extreme com- plexity was an important factor determining how PSS design works. Trying to overcome complexity through forced attempts to simplify things, for instance, led to frus- tration. The only way forward is to acknowledge and accept the intri- guing dynamics of PSSs. This led to the theme of embracing complexity.

Initially, we thought that 'strategy' and 'value' in all their aspects were the sole domain of the CASD pro- ject; the acronym stands for Com- petitive Advantage through Strategic Design. That proved not to be the case. In other projects insights also emerged that contributed to this field. Strategic value is the fourth

of our broad themes and is part and parcel of all CRISP projects.
---